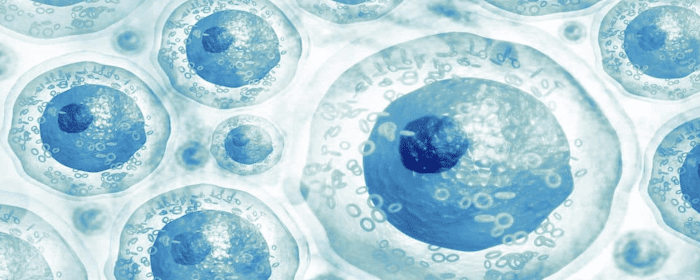 Human umbilical cord Wharton's Jelly derived mesenchymal stem cells (WJ-MSCs) are reported as the most potent cell source of MSCs, however, they remain understudied in comparison to other autologous sources of MSCs.
Mehling et al.'s study aimed to evaluate the safety of WJ-MSC therapy for a range of conditions and administration routines, including intravenous, intrathecal, and intra-articular delivery.
Wharton's jelly (WJ) is the mucoid connective tissue that surrounds the vessels in the human umbilical cord and provides protection from compression and torsion in response to fetal movement.
According to this study, the use of WJ-MSCs has many advantages over autologous MSCs, including circumventing the pain and healing process of invasive stem cell harvesting from a patient. Additionally, WJ-MSCs offer the highest level of potency for therapeutic benefit and exhibit increased proliferation ability and anti-inflammatory effects.
Additionally, WJ-MSCs have been demonstrated to be safe and effective for many conditions. WJ-MSCs also do not cause or contribute to infusion-related toxicity, treatment-related adverse events, or ectopic tissue formation, even when administered at high dosages.
In this study, Mehling et al. confirm the safety of human allogeneic WJ-MSCs delivered at high doses and through multiple delivery routes (including intravenous (IV), intrathecal (IT), and Intraarticular (IA)).
Specifically, as part of this study, 22 subjects were evaluated for adverse events (AEs) for a period of 6 months following treatments with WJ-MSCs for a range of conditions, including neurological and osteoarthritic indications.
At the conclusion of the 6-month period of evaluation, the study reported an AE rate of 9.3% (3 subjects from the 32 doses administered in this study). The reported AEs consisted of chills and headaches, both transient and mild, and resolving without concern. While both of these AEs (headache and chills) are relatively common reactions to cell administration, 1 of the 3 AEs was deemed related to the administration procedure. 
Additionally, blood profiling of 75 markers for health and disease in the subjects of this study demonstrated that WJ-MSC treatment poses no hematological safety concerns.
Considering the minimal occurrences of AEs observed following WJ-MSC therapy administered during this study, the authors support the use of WJ-MSC therapy for various indications in future clinical studies. 


Source: "Safety study of cultured human Wharton's Jelly mesenchymal stem …." https://www.cellr4.org/wp-content/uploads/sites/2/2022/10/e3332.pdf.