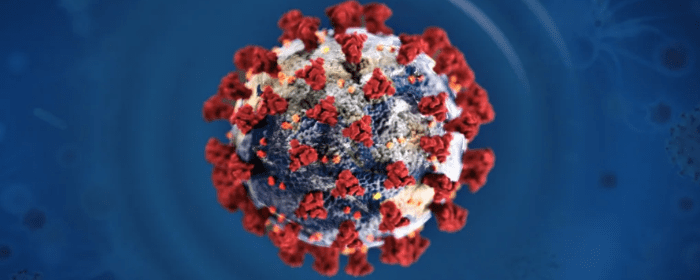 The novel coronavirus, COVID-19, has caused a global pandemic. People who develop symptoms from COVID-19 have fever (99% of people), fatigue (70% of people) and dry cough (59% of people), and shortness of breath (31% of people). A portion of people—about 20%—will develop COVID-19 pneumonia. About a quarter of people with COVID-19 pneumonia develop life-threatening disease that leads to respiratory failure, shock, and/or multiorgan dysfunction. Sadly, about 2 to 3% of people with COVID-19 die from the disease.
There are no treatments for COVID-19. Because it is a virus, antibiotics do not help. Thus, efforts to use azithromycin or hydroxychloroquine (an anti-malaria drug) will likely be ineffective (though clinical trials are underway). No known anti-viral drug is useful against COVID-19. While a vaccine may one day help provide people with immunity against infection, a COVID-19 immunization is at least a year away.
Mesenchymal stem cells can powerfully modulate immune function, thus, researchers theorized, these stem cells may help a person's natural immune system fight this horrible virus. To test this hypothesis, scientists in China enrolled 7 patients with COVID-19 pneumonia from Jan 23, 2020 to Feb 16, 2020 and treated them with mesenchymal stem cells. Patients were followed for 14 days after treatment.
Mesenchymal stem cells either cured or significantly improved function in all 7 patients. Lung function and related symptoms significantly improved within 2 days of mesenchymal stem cells treatment. Of the 3 patients in the control group (i.e. patients did NOT receive mesenchymal stem cells), one patient developed acute respiratory distress syndrome, one developed severe COVID-19 pneumonia, and the third one died. Biochemical and blood analyses showed that the treated patients cleared the disease.
These stunning results show that mesenchymal stem cell treatment for COVID-19 is safe and effective in these 7 patients. Hopefully these pioneering researchers continue this work in a greater number of patients or that other researchers (e.g. Italy, United States) expand and replicate these findings. Given that there are no other treatments for COVID-19, the disease is deadly, and mesenchymal stem cells are safe and apparently effective (in a very small clinical study), we hope that others will continue this critical research quickly and efficiently.
Reference: Leng, Z., et al. (2020). Mesenchymal stem cells and immunomodulation: current status and future prospects. Aging & Disease. 2020, Vol. 11 Issue (2): 216-228.