STEM CELL THERAPY FOR ALS
For those seeking to potentially manage symptoms and slow the progression of this condition, Regenerative Medicine, also known as Stem Cell Therapy,  is a natural alternative option. Improve with Stem Cell Therapy for ALS.
— YOUR REGENERATIVE JOURNEY CAN BEGIN
Stem cell therapy for ALS –

A new alternative way to help manage the symptoms of ALS.
With Regenerative Medicine, your rebuilding process can potentially begin.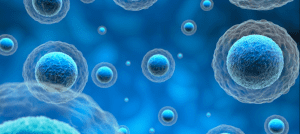 Although stem cell therapy for ALS therapy is not a cure, some symptom improvements have been observed:
Decreased progression
Repair nerve damage
Improvement in motor skills
Increases in energy and vigor
Enhanced mood
ALS
Amyotrophic Lateral Sclerosis (ALS) is a muscle condition within the muscular dystrophy spectrum. Commonly known as Lou Gehrig's Disease, this condition primarily attacks the brain and nerve cells which control both voluntary and involuntary muscle movement. Oftentimes, symptoms of the condition don't appear until the patient is 50 years or older. These may include:
Muscle cramps
Weakness
Spasticity (stiffness or tightness of muscles)
Fatigue
As the disease progresses, difficulty speaking and swallowing, weight loss, and troubled breathing may ensue.
Today's Treatments
While there is currently no cure for ALS, today's treatments include medications used to control symptoms and slow disease progression. One ALS medication is used to reduce the levels of the chemical messenger in the brain, glutamate, which is typically higher in individuals with ALS. Another common drug can control the decline in daily functioning. With that being said, these medications are linked to their own side effects.
Regenerative Medicine Therapy for ALS
For chronic disorders like ALS, medical experts are working diligently to find new solutions to improve patients' chances of long-term health. Regenerative medicine therapy is one option that is emerging as a promising alternative or addition to traditional treatments. In particular, stem cell therapy for ALS, which employs the use of adipose (fat) or umbilical cord-derived stem cells, holds the potential for increasing quality of life in conditions for which there is no cure.
The use of stem cells represents a breakthrough in regenerative medicine which can be used to help the body's natural repair kit work more effectively. These powerful cells have the ability to differentiate into various types of tissues. Thus, when they are inserted into the bloodstream, they can encourage the regeneration of nerve and brain pathways which become compromised in ALS and similar conditions. Stem cell therapy for ALS also appears to be safe and generally well-tolerated.
Although not a cure, stem cell therapy for ALS can yield results such as decreased disease progression, nerve damage repair, improvement in motor skills, and increases in energy and vigor. The use of stem cells and other regenerative treatments are therefore worthwhile alternatives for making a meaningful difference in the lives of individuals with chronic or progressive conditions.
Speak with a Care Coordinator today for a more accurate assessment of your condition and therapy options.
Please see the comments and personal video testimonies on our website to see our patients' experience and their personal journey to wellness with Stemedix.
How Stemedix Helps You Heal

Professional Medical Care
Our Board-Certified Physicians specialize in regenerative medicine. They stay abreast of the latest developments in stem cell research. Each patient is screened and reviewed before being approved for therapy.

Advanced Therapy
Each patient is thoroughly reviewed to ensure their safety for treatment. The physicians will then determine potential benefit candidacy. If approved, a customized treatment plan is offered for the patient.

Specialized Care
Stemedix can help coordinate patients with necessary wheelchair transportation, medical equipment, and Care Giving services as needed during their stay. Your Care Coordinator is available for questions and assistance.
Latest Articles on Stem Cell Therapy for ALS & Health Awareness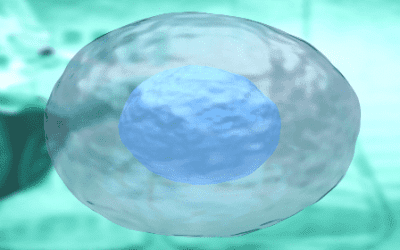 Amyotrophic lateral sclerosis or ALS is a devastating, progressive neurological disease. While the precise cause is unknown, ALS does destroy nerve cells in the spinal cord, which causes several debilitating symptoms. Often the first symptom of ALS is weakness in the...
read more