STEM CELL THERAPY FOR ALZHEIMER'S DISEASE
Receive Tomorrow's Treatment –
Today!
For those seeking to potentially manage symptoms and slow the progression of this condition, Stem Cell Therapy for Alzheimer's Disease is a natural alternative option.
STEM CELL THERAPY FOR ALZHEIMER'S DISEASE
Receive Tomorrow's Treatment –
Today!
For those seeking to potentially manage symptoms and slow the progression of this condition, Stem Cell Therapy for Alzheimer's Disease is a natural alternative option.
— YOUR REGENERATIVE JOURNEY CAN BEGIN
Stem Cell Therapy for Alzheimer's Disease – Discover a new alternative to help manage symptoms.
With Stem Cell Therapy for Alzheimer's Disease, your rebuilding process can begin.
Whether you have recently been diagnosed or battling this condition for years, this breakthrough in Regenerative Medicine may be a potential opportunity for an alternative option in your journey to wellness.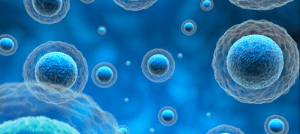 Studies have shown the following potential symptom improvements:
Enhanced behavior and mood
Reduction or elimination of confusion
Improvements in motor skills
Improved cognitive function
Reduction of memory loss
Increased energy
Alzheimer's Disease
Alzheimer's disease (AD) is the most common cause of dementia. It is a progressive brain disorder, which means damage worsens and/or spreads over time. In people with Alzheimer's disease, protein deposits referred to as "plaques" build up in between nerve cells much more rapidly than in normal aging. Tangles, or twisted fibers which build up inside dead and dying nerve cells, also develop at a faster rate. These two factors typically follow a pattern in which the areas most critical for memory are affected first, followed by a progressive spread to other regions. Damaged nerve cells are then unable to properly transmit electrical signals within the brains, which are responsible for memories and individual thoughts.
The rate of Alzheimer's disease progression is unique to each patient. Symptoms can vary greatly, depending on factors such as age and any other existing health issues. Memory issues are among the first symptoms to arise, but non-memory aspects of cognition including impaired reasoning, challenges with word-finding, and vision or spatial issues may also indicate early stages of Alzheimer's disease.
Today's Treatment
Researchers are working to learn more about plaques, tangles, and the other aspects of Alzheimer's disease. While it is not currently known what causes the disease, it is believed to result from a combination of genetic, environmental, and lifestyle factors. Generally, Alzheimer's disease strikes older adults, and scientists are exploring how age-related changes such as inflammation and the production of free radicals could contribute to the condition. Medications are available to help treat symptoms by regulating neurotransmitters, but they cannot change the underlying disease processes.
Regenerative Medicine Therapy
While there is currently no cure for Alzheimer's disease, Regenerative Medicine therapies are increasingly being leveraged as a potential opportunity for an alternative option. Treatments such as stem cell therapy for Alzheimer's disease can help the body's natural repair kit work more effectively in chronic conditions such as Alzheimer's disease. For example, by introducing stem cells into the blood stream and through methods that target brain tissues, damaged nerve cell pathways can be encouraged to regenerate. Hyperbaric Oxygen Therapy has also shown therapeutic potential in some studies.
Stem cells are unique in their ability to replicate various cells in the body, including nerve cells. They can also reproduce at a rapid rate, which is especially beneficial in conditions for which there is currently no cure. Research and studies indicate that stem cells not only have the potential to regenerate lost or damaged brain tissue, but that they can also temporarily modulate the immune system, thereby disabling the abnormal attack.
As a result, potential improvements include:
• Slowing or decreasing rate of disease progression
• Enhanced behavior and mood
• Increased energy
• Reduction of confusion
• Boosted memory and cognitive performance
While aging is among the greatest risk factor for Alzheimer's disease and other progressive diseases, regenerative medicine therapy can help individuals restore hope in managing their conditions. By spurring the restoration of diseased and dying tissue and addressing abnormal immune responses, treatments such as stem cell therapy for Alzheimer's disease have significant potential in terms of addressing symptoms and yielding noticeable improvements.
Please see the comments and personal videos testimonies on our website to see our patients' experience and their personal journey to wellness with Stemedix.
Speak with a Care Coordinator today for a more accurate assessment of your condition and treatment options.
How Stemedix Helps You Heal

Professional Medical Care
Our Board-Certified Physicians specialize in regenerative medicine. They stay abreast of the latest developments in stem cell research. Each patient is screened and reviewed before being approved for therapy.

Advanced Therapy
Each patient is thoroughly reviewed to ensure their safety for treatment. The physicians will then determine potential benefit candidacy. If approved, a customized treatment plan is offered for the patient.

Specialized Care
Stemedix can help coordinate patients with necessary wheelchair transportation, medical equipment, and Care Giving services as needed during their stay. Your Care Coordinator is available for questions and assistance.
Latest Articles on Stem Cell Therapy for Alzheimer's Disease & Health Awareness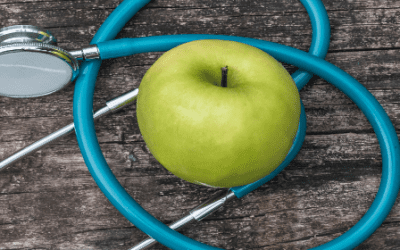 Maintaining proper nutrition is essential for optimal health. Our bodies need more than 30 vitamins and minerals to operate, with these nutrients supporting a host of processes including: Tissue production and regenerationRed blood cell productionNerve...
read more